How to Manage Team Members
You can invite a team to work together on a project. Divide the tasks of working with deals and clients between your employees by assigning a user (i.e. team member) to be responsible for a contact or group of contacts.
This way, you can use a single contact database and a list of deals that your whole team can access. Access to the rest of SendPulse's services will be limited according to user access level.
How to Invite Team Members
Go to "Account Settings." In the "Users" tab, click Invite User.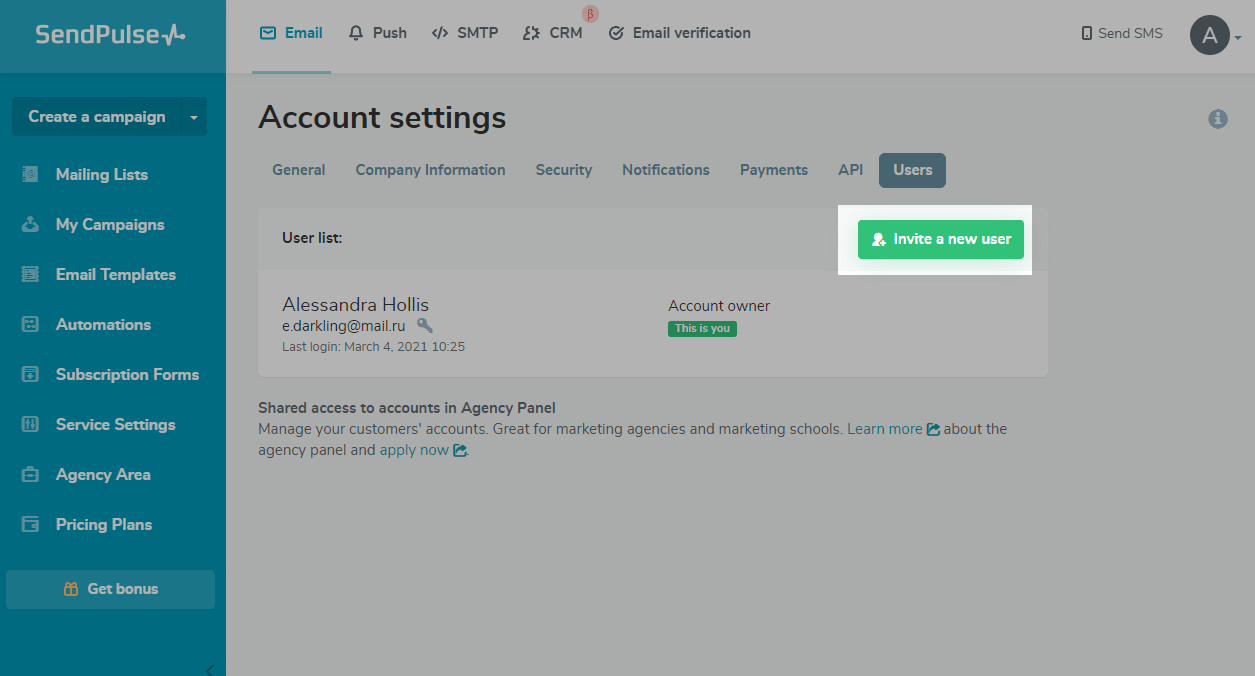 Fill in the required fields and click Send invitation to the user. Access to CRM is available for all users with all roles.
After confirmation, this user will be available for selection as the responsible person when creating or editing deals.
How to Change Assigned Users
Go to the "Deals" section, click on a previously created deal and select another user from the drop-down list.
How to Assign a User for Automatically Created Deals
Go to the "Account settings" section in the "General" tab and select an available user from the drop-down list.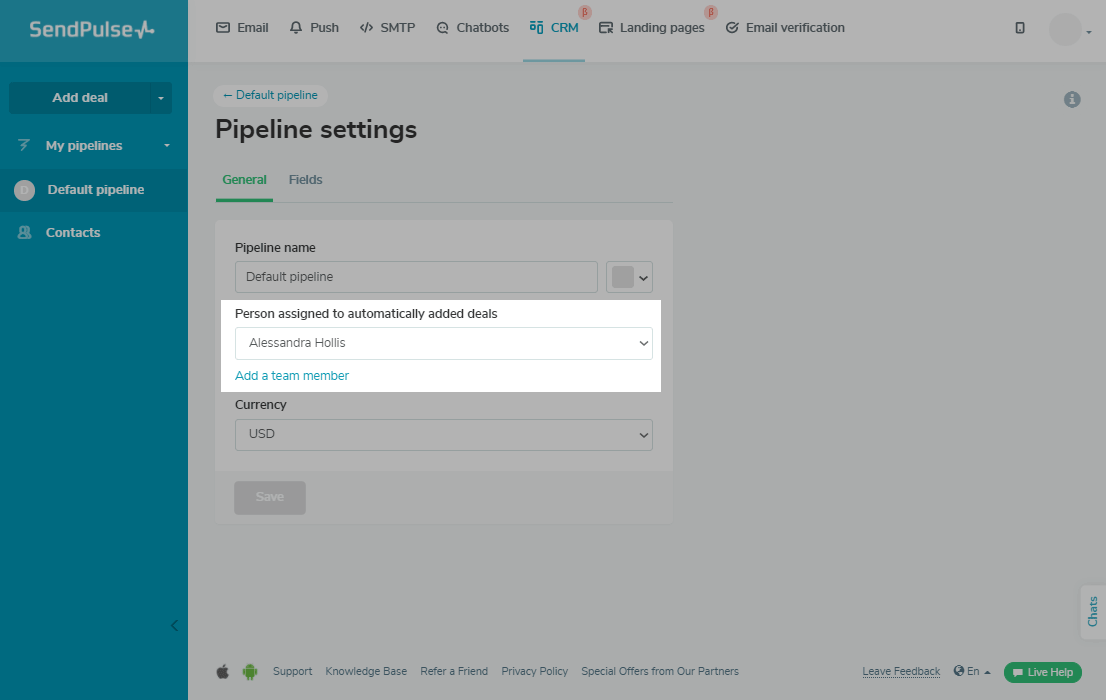 How to Assign a Team Member for Automatically Added Contacts
Go to "Contacts" > "Settings" > "General" and select an available team member from the drop-down list.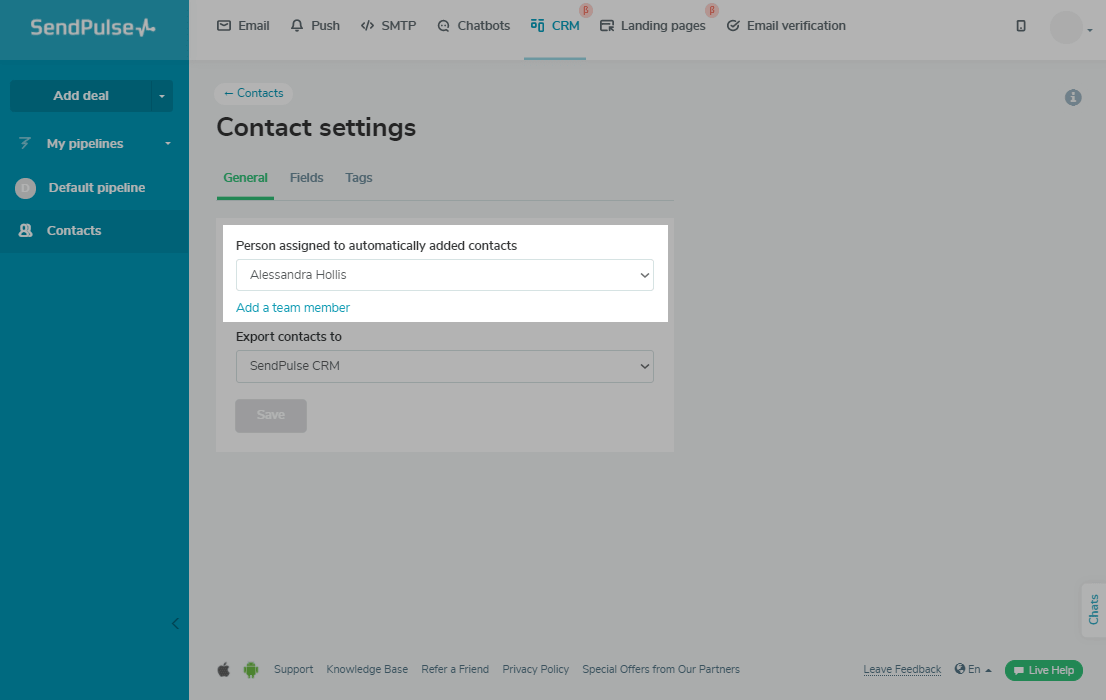 Last Updated: 18.02.2022