View traffic data on your site to analyze effectiveness. You can view graphs and overall metrics for views and conversions.
How To View General Statistics
Select a site to view statistics.
On the main page, you will immediately see the number of visits for today, for the current month, and for all time.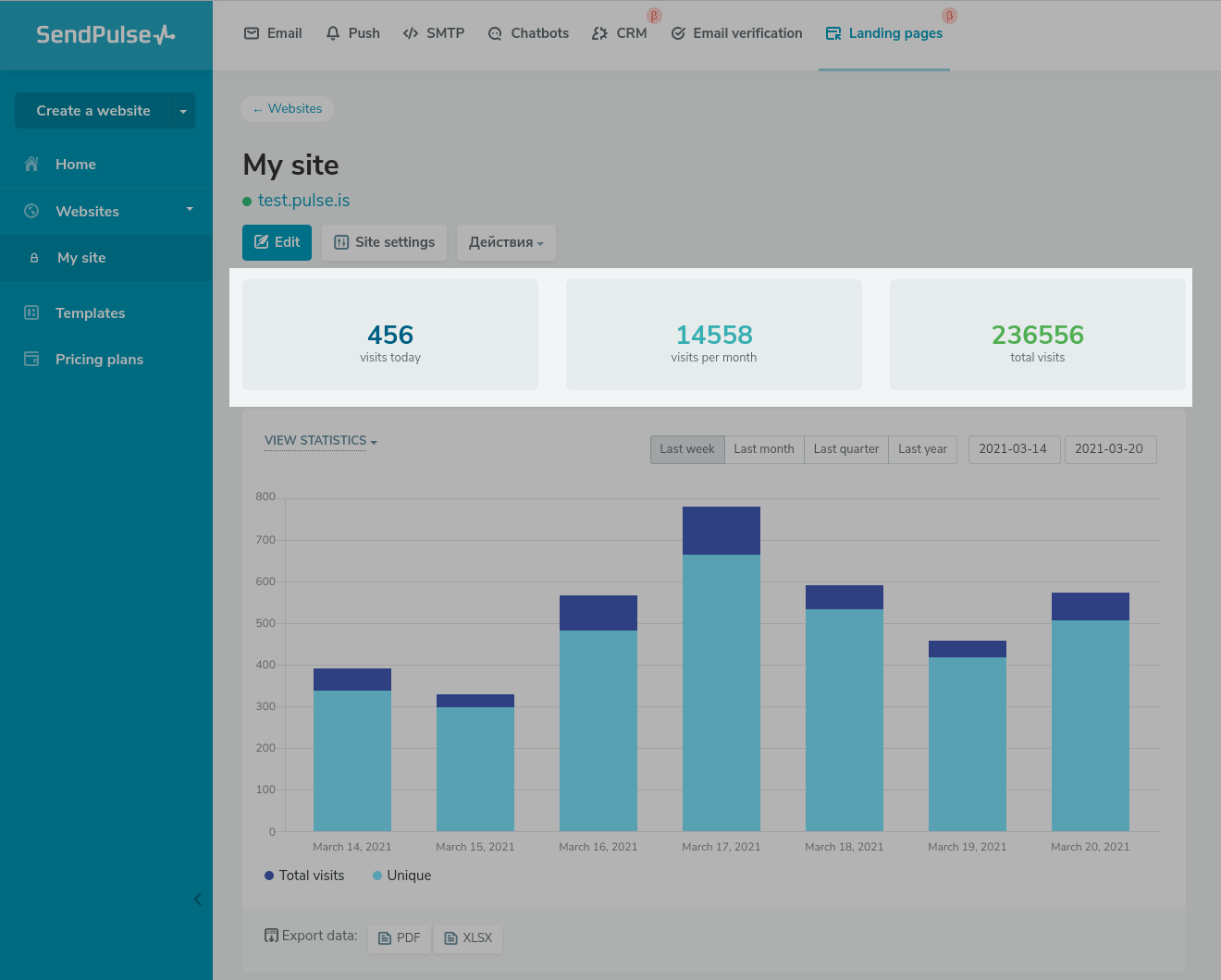 How to View Statistics on A Chart for a Selected Period
You can choose to display statistics on page views or clicks.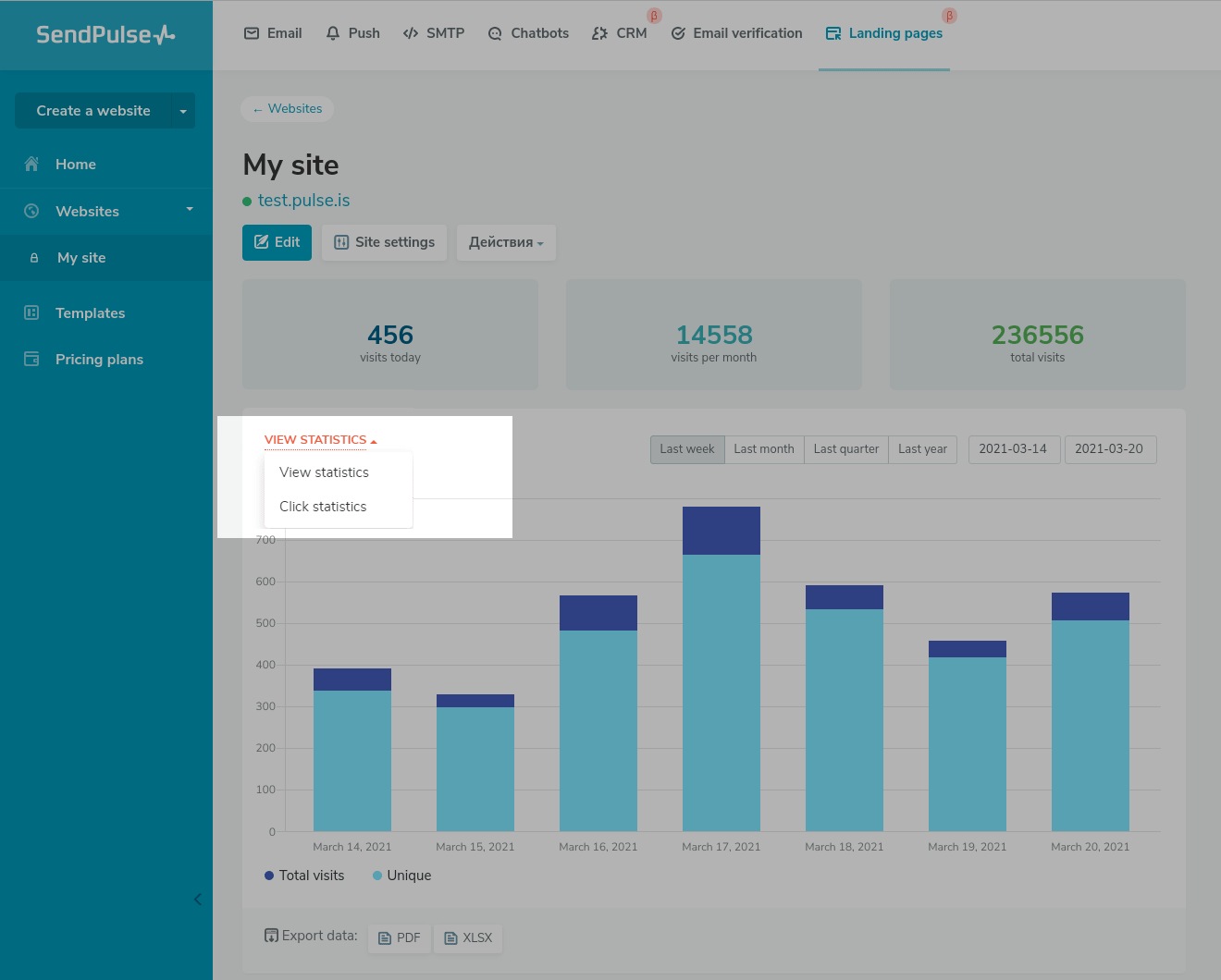 Then, you can select the period for which you want to display statistics on the chart, fot the last: week, month, quarter, or your own dates.
Visits total shows the number of visits; one user can visit the page several times.
Unique is the number of visitors, that is, the visit of one new user for the selected period.
How to View Link Statistics
You can also view advanced statistics of clicks on links from your site.
At the top of the graph, select "Click statistics," and under the graph, click Detailed statistics of clicks on links. Opposite each link, there will be the number of total and unique clicks and the percentage of unique to total clicks.
How to Download Statistics Reports
You can download statistics reports in PDF and XLSX format.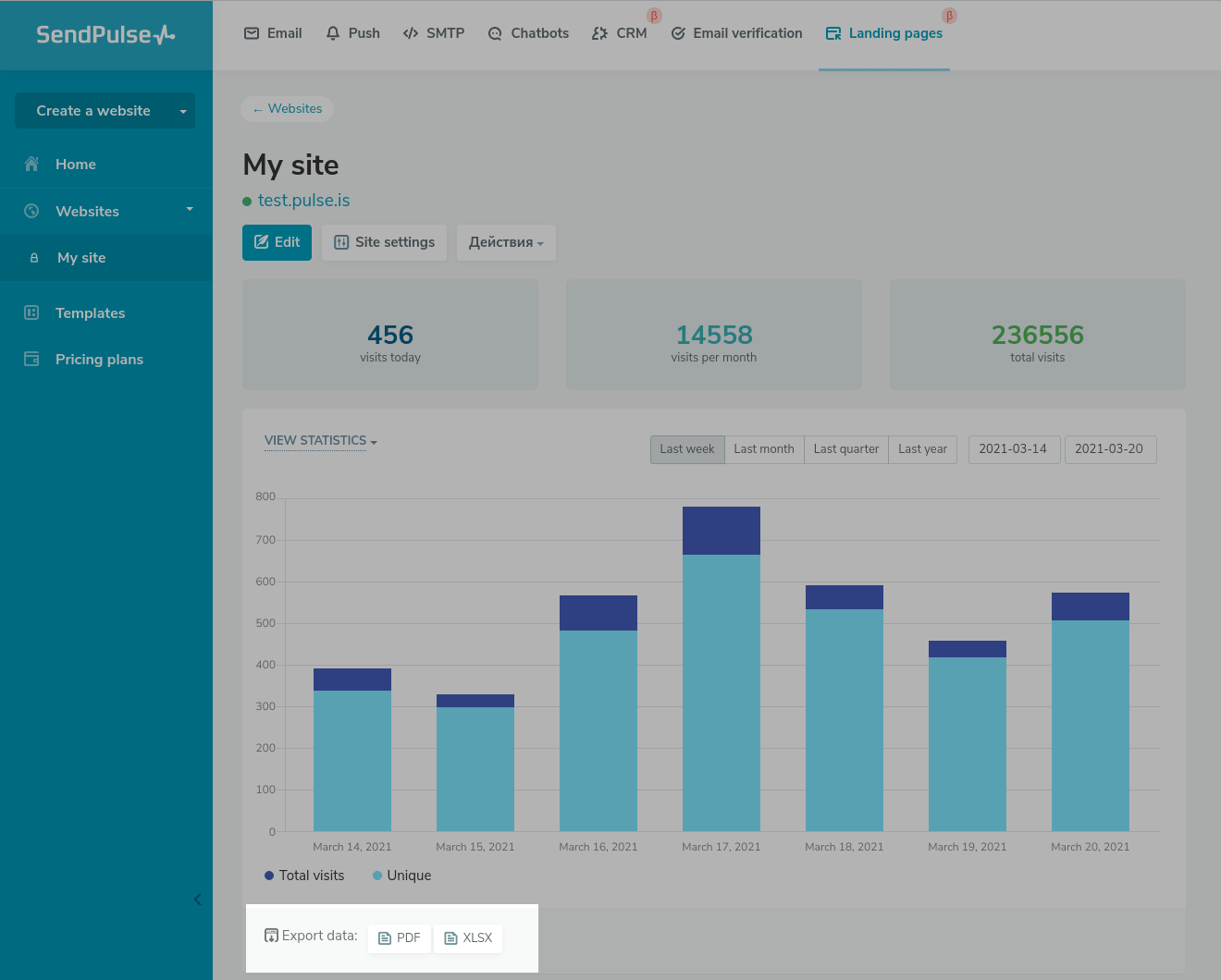 You can also connect additional analytics systems — Yandex.Metrica, Google Analytics, Facebook pixel, and VK pixel to get more data about traffic on your page.
Last Updated: 17.09.2021