It only takes a few steps to set up an SMTP Server with SendPulse. You just need to register your account, fill in a simple profile form, and set up authentication parameters.
Step 1: Register with SendPulse
SendPulse is a marketing automation platform that provides all the necessary tools for email marketing, including a reliable SMTP server with a good reputation. Once you register with SendPulse, you can send up to 12,000 free emails via our SMTP server.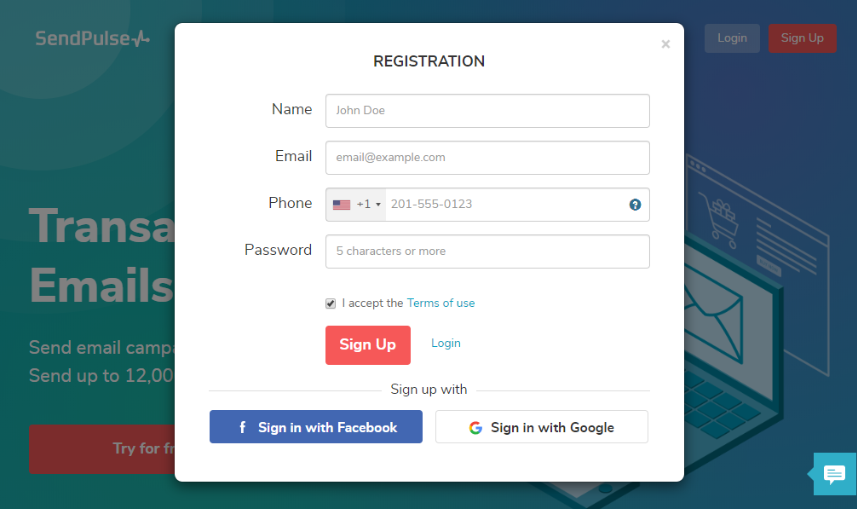 Step 2: Fill in a Short User Profile From
Enter a "From" email address using a corporate domain name (e.g., thomascook@adidas.com). Mention your purpose for using our SMTP server and the source of your mailing list. We need this info to make sure that you plan to send emails to a legitimate mailing list. After that, confirm that you provide an unsubscribe link in every email in accordance with the CAN-SPAM Act.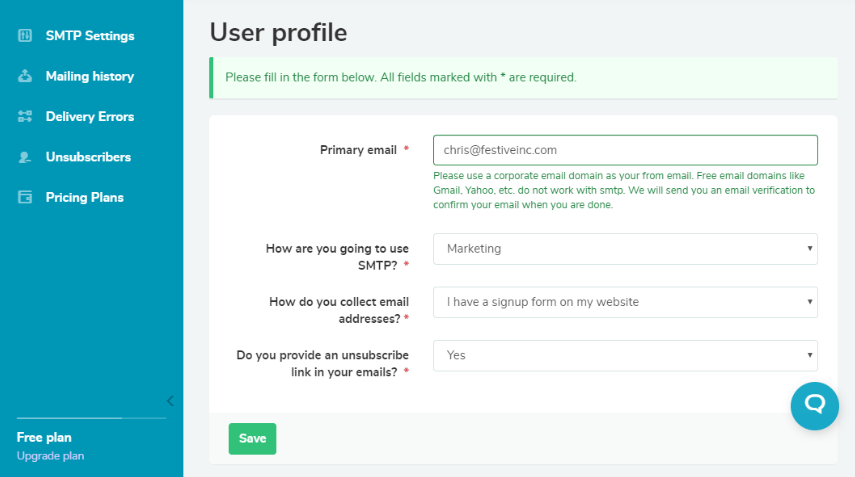 Step 3: Connect to the SMTP Server
After approval of your account, use the provided access details to connect your email client, service backend, or any specialized software to our SMTP server. You can find out more about our API for SMTP here.
Here's how to connect our SMTP server with your email client of choice.
Now, it's time to set up two optional authentication parameters — DKIM and SPF.
Step 4: Provide Sender Authentication
Domain Keys Identified Mail is a technology that fights against phishing and spam. To generate DKIM, you need to go to the "SMTP Settings" tab and click on "Tracking."
Now, click "Create DKIM key" and then "Generate."
Here's a more detailed guide on how to configure DKIM for SMTP.
Another thing that email service providers like Gmail, Yahoo, and others use to fight against spam is the Sender Policy Framework record, which verifies if an email is really sent from your domain. Setting up an SPF record will increase your email deliverability.
So, switch to the "General" tab, click on the link "Setting up SPF records," and follow the instructions.
Here's a detailed guide on how to set an SPF record.
Last Updated: 10.12.2020