The sales cycle is a sequence of predictable stages, which are necessary to sell a product or a service.
There are no two identical sales. This means that for different organizations, products, and services, there will be different sales cycles. However, identifying key actions and stages increases sales efficiency and helps sales professionals to sell more and to shorten the time needed for new employees to adapt.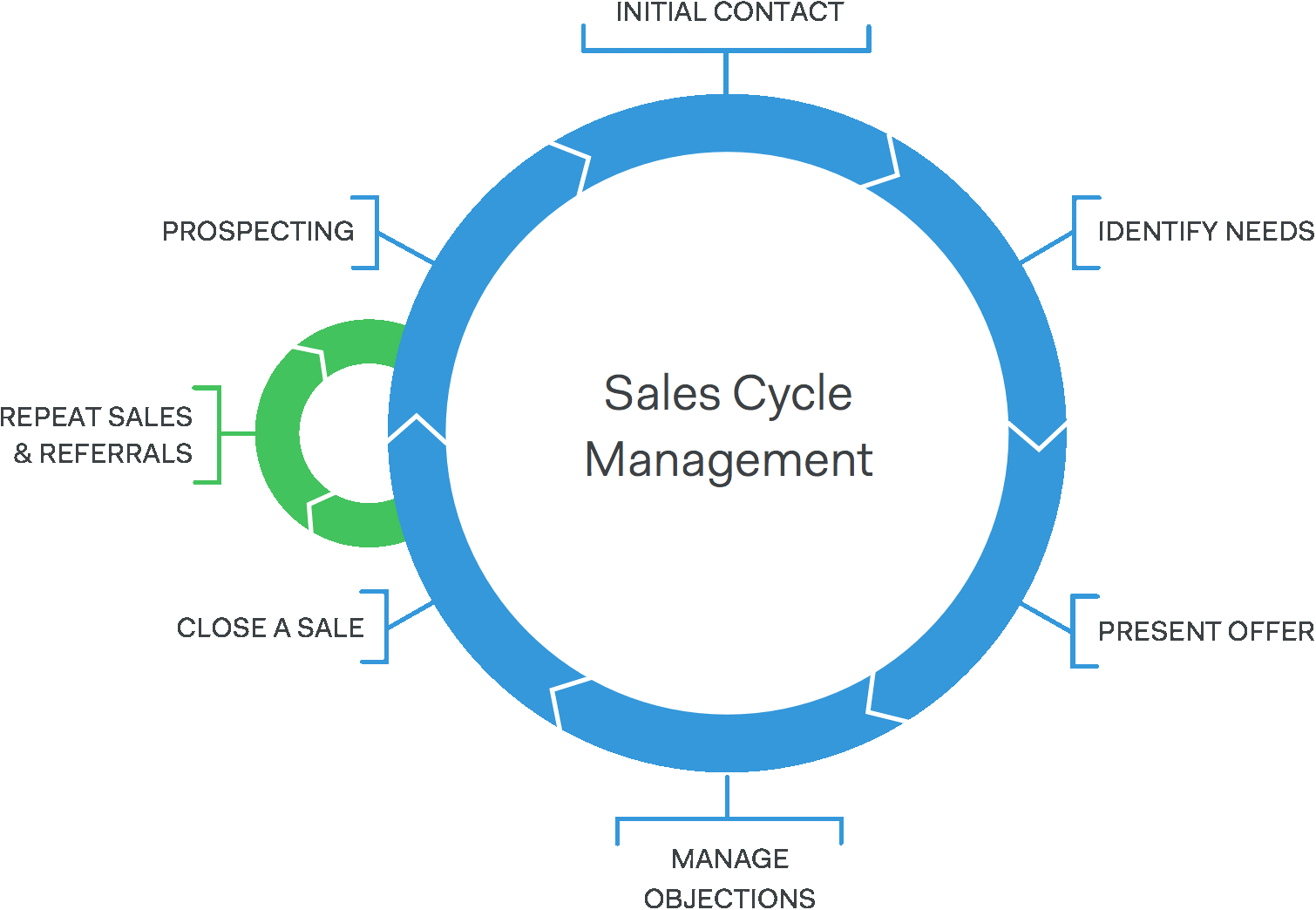 Every sales cycle has its specificity, but most of them have the following common elements:
Prospecting. The search for new potential customers to form a customer base is the vital first step. To begin with, it is quite sensible to formulate a definition of the right potential customer for your business and think about how to find an approach to him.
Initial contact. For different sectors of industries, different approaches are needed. Often the first contact is either a phone call or an electronic or even a physical letter. Help, support, and provision of information are more likely to succeed than obsessive advertising.
Identify needs. To understand whether your product is suitable for the customer, you can only if you know the needs of your potential customer. Prepare for yourself and your sales agents the questions and resources necessary to obtain the essential information.
Present offer. This stage of the sales cycle is crucial. You need to submit your proposal as the best product that meets the needs of your potential customer. Correct your proposal taking into account the information that you have collected at the previous stages of the sales cycle.
Manage objections. If you understand the possible objections (for example, regarding prices and terms) and teach sales representatives to answer them correctly, you can increase the percentage of concluded deals and accelerate the sales process.
Close a sale. At this stage, you need to bring the deal to an end, having received the customer's signature over the dotted line. To develop various methods for completing sales, training, and experience are required.
Repeat sales and referrals. Monitor customers' satisfaction. So you will provide yourself with repeated sales and referrals for new potential customers, which you will conduct through the sales cycle.
Last Updated: 2020-02-12